(S05E03) Previous Episode
Aired On 2019-06-16
June and John take shelter to hide from a threat, but a misunderstanding with a desperate survivor leads to trouble. Meanwhile, Alicia and Morgan face a dangerous obstacle.
Next Episode (S05E04)
Airs On 2019-06-23
Charlie makes a friend, while Strand, Wendell, and Sarah's rescue mission hits a snag. Elsewhere, Alicia, Luciana, and Morgan struggle to fulfill their mission.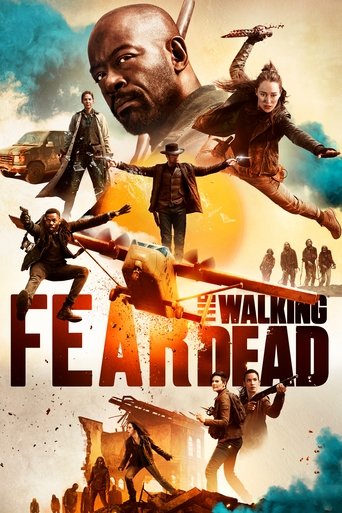 What did the world look like as it was transforming into the horrifying apocalypse depicted in "The Walking Dead"? This spin-off set in Los Angeles, following new characters as they face the beginning of the end of the world, will answer that question.
Writing:
Dave Erickson
Robert Kirkman
Stars: